Four Interviews and (Hopefully) a Funeral...
In October, following the completion of my MBA, I embarked on a radical change of career direction*. In other words, I no longer practice as a pharmacist, although I am maintaining my registration. These days, I am a Research Associate with an investment bank in the City of London. People tend to assume that my research speciality is the pharmaceutical sector - logical, but wrong. No, believe it or not, my speciality is mining equities!
Landing this job was not the most straightforward of processes - it started with my submitting a speculative job application, followed by four rounds of interviews and then having my background checked out by a detective agenc... sorry, I meant "risk consulting company".
Travelling to interviews in London all the way from Bradford is typically a testing three-and-a-half hours each way - and this is assuming no hitches on the way. Good thing then that two of the four interviews were by telephone. The very first interview was a morning one, and YC very kindly put me up for the night.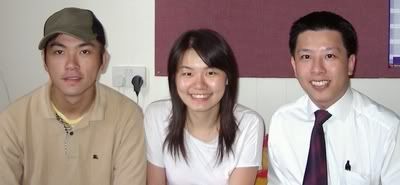 Thankfully, the other interview that was held in London was in the afternoon.
Anyway, I obviously got the job, so all my efforts and sacrifices during and before my MBA were not in vain. But the position is not permanent yet: I've to successfully complete a six-month probation. So wish me luck that all goes well, that I can say RIP to my career as a retail pharmacist.
*Well, actually, I enjoyed a short holiday in Malaysia in between, but that will be covered in other posts.